Metropolitan Solutions conference in Berlino: Trilogis presents geospatial technologies for innovation in urban and regional planning.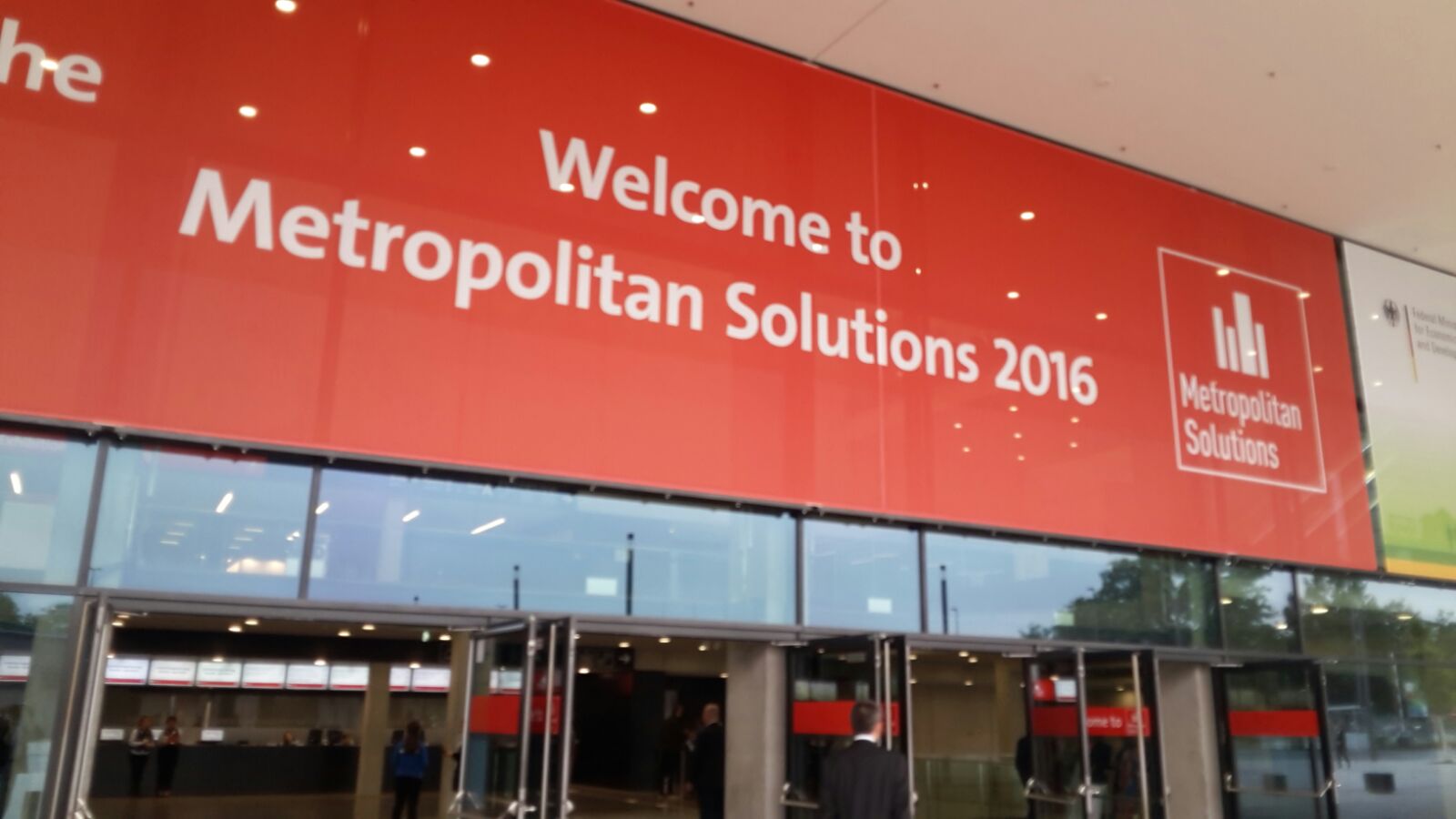 From May 31 to June 2 (2016) it was held in Berlin the international exhibition Metropolitan Solutions a mix of international conferences, exhibition spaces and a matchmaking platform.
the key theme was sustainable urban development, with particular insights on buildings and public spaces, energy, management, mobility and logistics, and solutions about water and waste.
Trilogis brought its contribution in the workshop entitled "Best practices for sustainable cities – Towards the City We Need 2.0" organized by ISOCARP the prestigious international firm of urban and regional planners.

The workshop focused on the application of good practices, by listening to the leading companies of the private sector, and secondly by presenting solutions for cities developed by city planners in interdisciplinary groups: the Urban Planning Advisory Teams program (Upat) of ISOCARP.
Giuseppe Conti and Francesco Caprioli presented the innovative contribution of Trilogis, based on geospatial technology Terra3 suite on the collection of best practices accumulated over the years.
They are real experiences of "Smart Territory" which, combined with the IT infrastructure, enable a fully digital geographic management of urban planning; reduce the time of implementation of plans and improve its quality.
The Terra3 system is also innovative in terms of transparency and provides immediate instruments of consultation, including oriented collaborative participation of citizens in the planning and decision making.