Italian national launch of MentorAge, the continuous, intelligent, and non-invasive monitoring system to ensure the safety of elderly people in health facilities.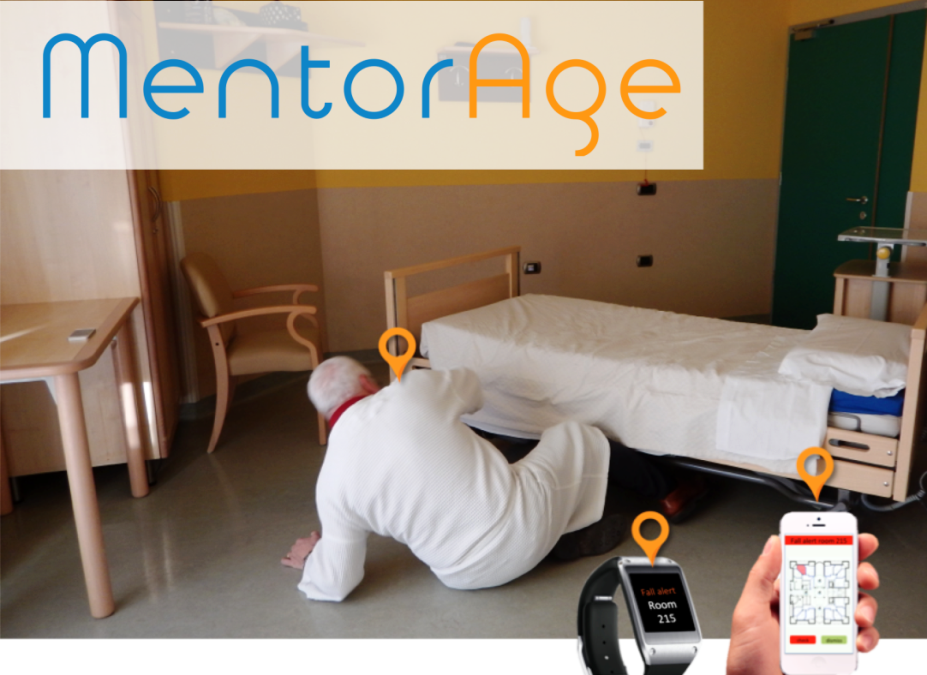 The Italian official launch of MentorAge, the 3D tracking information system supporting professional nursing personnel engaged 24 hours in the care of elderly people, has taken place in early August 2016. 
MentorAge came from a research on indoors geolocation developed by Trilogis, an innovative company in the Mechatronics Polo of Rovereto (TN).
Successfully tested for several months at the Azienda pubblica di servizi alla persona Civica of Trento, MentorAge is an intelligent system for continuous monitoring to ensure the safety and protection of the elderly in health facilities.
Target of MentorAge is to increase the autonomy, dignity and quality of life of vulnerable people, in a discreet and effective manner, with full respect for privacy. Furthermore, the system also reduces the level of stress of the operators who will be less engaged in mere surveillance.
In fact, the system (based on 3D sensing technology) is smart and does not require the presence of an operator to control the cameras monitors. 
When an unexpected event occurs, MentorAge automatically notifies the authorised operators (on smartphones and / or smart-watch) the conditions of risk: falls, walking aimlessly (wandering), prolonged stay within specific areas (e.g. bathroom), escape, and also other conditions that may be mentioned as potential risks.